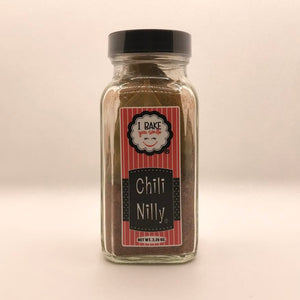 The perfect chili seasoning mix! Our family favorite gourmet chili seasoning recipe is thoughtfully hand packed in reusable glass spice jars. Chili Nilly is a secret blend of gourmet spices, is itself vegan friendly, gluten & MSG free, and If sodium is of importance, there is 1 tablespoon of salt in each jar.
This recipe is sure to delight both your palate and your tummy! Great chili should make you smile!!
Chili Nilly is a proud partner of GO-TEXAN!